How
AI

Can Supercharge Your

SEO
The importance of AI and SEO, how it can improve your sales, and why you should invest in SEO now before AI dominates the markets.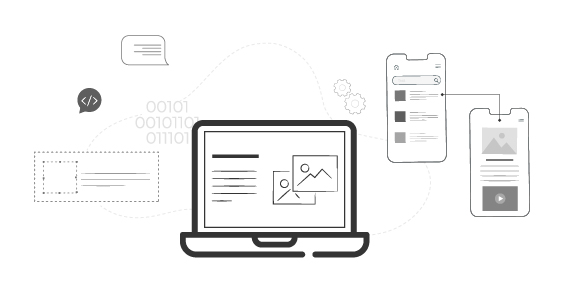 Don't be confused. AI is going to forever change the landscape of SEO and the online world. Business leaders are saying any company that does not adopt AI soon will get left behind. And in the realm of marketing and advertising, this is especially true because it's all about the data and content.
Search engine optimization (SEO) is a critical component of any successful business. It ensures that your website and other online marketing assets are visible to search engines, and more importantly, customers and prospects, driving more organic traffic to your site and boosting your online visibility.
By optimizing your content for relevant keywords and phrases, you can increase your website's ranking in search engine results pages (SERPs), leading to more organic traffic and more visibility for your brand. This increased visibility can result in more leads and sales for your business.
SEO involves optimizing your website's content, structure, and coding to make it more attractive to search engines. This includes optimizing your website's titles, descriptions, headings, and other technical elements on your pages to ensure that your content is properly indexed and ranked. Additionally, SEO involves creating content that is optimized for relevant keywords and phrases so that your site can appear higher in SERPs.
Investing in SEO today is a smart decision for any business that wants to increase their online visibility. It can help you gain more organic traffic, increase leads and sales, and build your brand presence.
SEO is an ongoing process, so you can continually improve your website's ranking over time. For the last 10 years, we've highly recommended at least basic SEO to our clients but stressed the importance of continually working on SEO to stay near the top of SERPs. That is all changing with the advancement and adoption of AI.
Get A Free SEO Report
For Your Site
For a free SEO report for your site, enter your email address and see how your site is ranked:
AI will play a major role in SEO in a number of ways. First, marketing experts will be able to utilize AI speed and efficiency to generate customer-centric content much faster than before. AI can help to identify and target relevant keywords, analyzing website content and structure, and optimize website content for search engine results, and copywriters can plug this into their strategies to generate successful content at speeds never experienced. This not only enhances quality, but quantity also.
Secondly, AI can very quickly provide insights into customer behavior. AI can monitor competitors' activities and uncover new opportunities.
AI-driven tools will continue to evolve, making SEO more efficient and precise. With the influx of AI into many industries, using a company utilizing AI to make sure your site is fully optimized and build and monitor campaigns will be critical to stay ahead of your competitors. Beckett Marketing uses AI tools in a variety of ways and can help you bring your site up to AI-competitive levels.